Got News to Share? Send 2 FREE Releases ↓ News Search | All News Topics > Shipping & Logistics News Topics: By Country | By State ; Press Releases by Industry Channel > All Shipping & Logistics Press Releases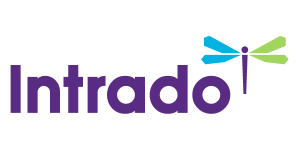 Zack Deming Joins Diversified Search Group's Corporate Practice
Specializing in Aviation, Transportation and Logistics
/EIN News/ — Philadelphia, PA, March 31, 2023 (GLOBE NEWSWIRE) — Diversified Search Group, one of the top ten executive search firms in the country, has announced that Zack Deming, a seasoned search executive, has joined its corporate practice.
Deming is a recognized leader with expertise in aviation, transportation, and logistics, and brings over a decade of executive search experience with deep industry knowledge and a unique perspective on infrastructure redevelopment in North America. His areas of expertise include Board Director and Chair search, CEO succession, and private capital.
Deming will be part of an expert team in the firm's corporate practice with an unrivaled track record for identifying and recruiting C-suite and Board leadership in consumer, financial services, healthcare, industrial, technology, and private equity, along with functional specialization across industries and sectors.
"Companies are seeking leaders and teams who will help them stay competitive with the increased transformation, digitization, and disruptive technologies in this sector," says Aileen K. Alexander, CEO of Diversified Search Group. "Zack's proven experience as a trusted advisor; expertise in aviation, transportation, and logistics; and knowledge of talent in the board room and across the C-suite will further expand our capabilities and serve our clients well."
Deming recently conducted executive and board searches for a broad range of clients across the airline, aerospace, and airport industries, as well as third-party logistics, e-commerce/final mile and broader industrial services. Deming also works with Private Equity sponsors to address talent needs within their portfolio companies.
Prior to joining Diversified Search Group, Deming was a consultant with Russell Reynolds, and previously was a senior client partner with Korn Ferry. He began his career on Capitol Hill, where he served as a staff assistant in the U.S. House of Representatives before spending time in financial services.
"I believe today's companies and their boards want a talent partner whose story, people and mission are as unique as their own," says Zack Deming. "I'm thrilled to join Diversified Search Group in furthering its mission of delivering transformational and inclusive leaders and providing organizations, their sponsors, and boards a truly unique alternative in the human capital space."
Deming's board affiliations include ACI Logistix; he is board member emeritus for Terry College of Business, University of Georgia; and he serves as an active member of the Downtown Atlanta Rotary Club. He holds a bachelor's degree in finance from the Terry College of Business at the University of Georgia, and a master's in business administration from Emory University's Goizueta Business School.
"We are pleased to welcome Zack to our team and know he will be an asset to the company, specifically to our corporate practice," says Judith M. von Seldeneck, Founder and Chair, Diversified Search Group. "We look forward to having his niche expertise and years of proven success in this industry that will help our clients succeed and grow their businesses."
ABOUT DIVERSIFIED SEARCH GROUP
Purpose. Progress. Performance.
Diversified Search Group is the largest woman-founded and woman-led executive search firm in the U.S., and for nearly five decades, has been driven by purpose, progress, and performance. Consistently recognized by Forbes as one of the nation's top retained executive search firms, Diversified Search Group is an industry leader in recruiting diverse, inclusive, and transformational leadership for clients. The firm is deliberately different in its approach and is comprised of a combination of specialty practices with deep industry expertise, that together harness their collective resources to identify new leaders to meet the needs of our changing world: Diversified Search, Alta Associates, BioQuest, Koya Partners, Grant Cooper, Storbeck Search, and Yardstick Management.
Headquartered in Philadelphia, PA, Diversified Search Group operates in over a dozen offices nationwide and offers global services as the exclusive U.S. partner of AltoPartners, the international alliance of independent executive search firms. For more information, visit diversifiedsearchgroup.com.
ABOUT ALTOPARTNERS
Established in 2006, AltoPartners is a leading international alliance of retained executive search and leadership consulting firms that combines the reach of a global network with the local knowledge and entrepreneurial spirit of independent partners working together to find the client's perfect candidate fit. Today the alliance covers 64 offices in 37 countries and is ranked in the Top 10 Global Search Firms.
The AltoPartners alliance has created a distinctive force in executive search worldwide, giving global coverage across the Americas, Europe, the Middle East, Africa, and Asia Pacific. For more information about the work we do and the countries we cover, please visit altopartners.com.

Felicia Banks                     Diversified Search Group                     2154355604                     felicia.banks@divsearch.com                     
Powered by

Distribution channels: Media, Advertising & PR
EIN Presswire does not exercise editorial control over third-party content provided, uploaded, published, or distributed by users of EIN Presswire. We are a distributor, not a publisher, of 3rd party content. Such content may contain the views, opinions, statements, offers, and other material of the respective users, suppliers, participants, or authors.